👉 100% Money-Back Guarantee If Not Satisfied (You have our word on this!)
👉 Free Shipping Worldwide (Arrives in 7-13 days on average)
Reduce Bunions, Reduce Pain and Get Good Looking Feet Again!
👣 Customer's FAVORITE ALTERNATIVE TO SURGERY
👣 EFFECTIVE BUNION PAIN RELIEF
👣 ONE SIZE FIT ALL
👣 RESTORE NATURAL ALIGNMENT
👣 HIGH-QUALITY DESIGN
Correct bunions in a gentle and comfortable way using the revolutionary Orthopedic Bunion Corrector. Simply wear it at night for immediate relief after a tough day. It will effectively ease pain and pressure on your tired feet.
Finally,
 

get pain relief

 

and

 

correct unsightly looking bunions without the expensive and painful cost of surgery!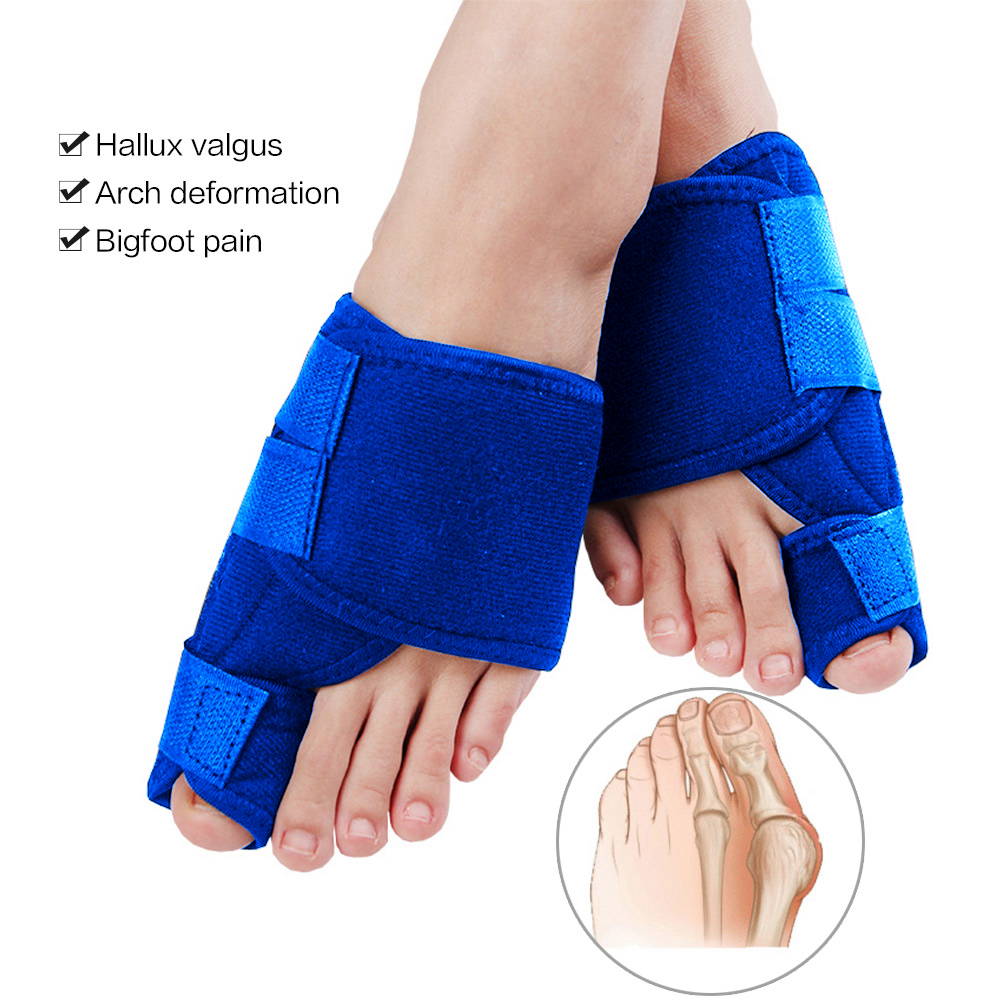 WHY BUY THE BUNION CORRECTOR
Made with soft, thin and light medical grade PE material to save you from blisters, rubbing, and increasing tenderness.

You feel more comfortable, as it soothes and releases tension and bunion pain near the joint.

Stabilizing support to be worn at night.

Anatomically adjust curved metatarsal and toe straps provide comfort and fit.

Adjustable strapping system aligns big toe.

Dual strapping system stabilizes the mid-foot arch.

Padded hinged splint protects irritated tissue and absorbs pressure.

Adjustable metatarsal pad relieves pain of toe joints, optimizing pressure distribution.

One size fits most, left or right foot.
HOW IT WORKS: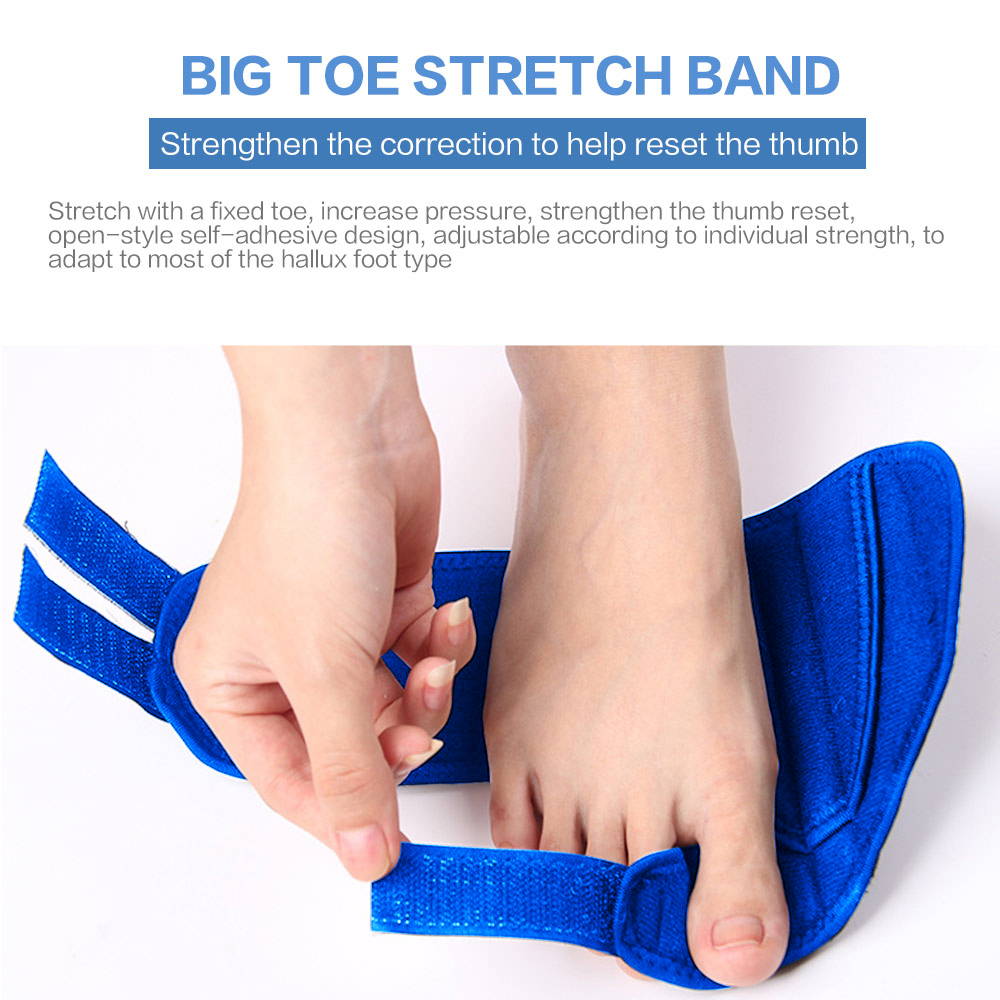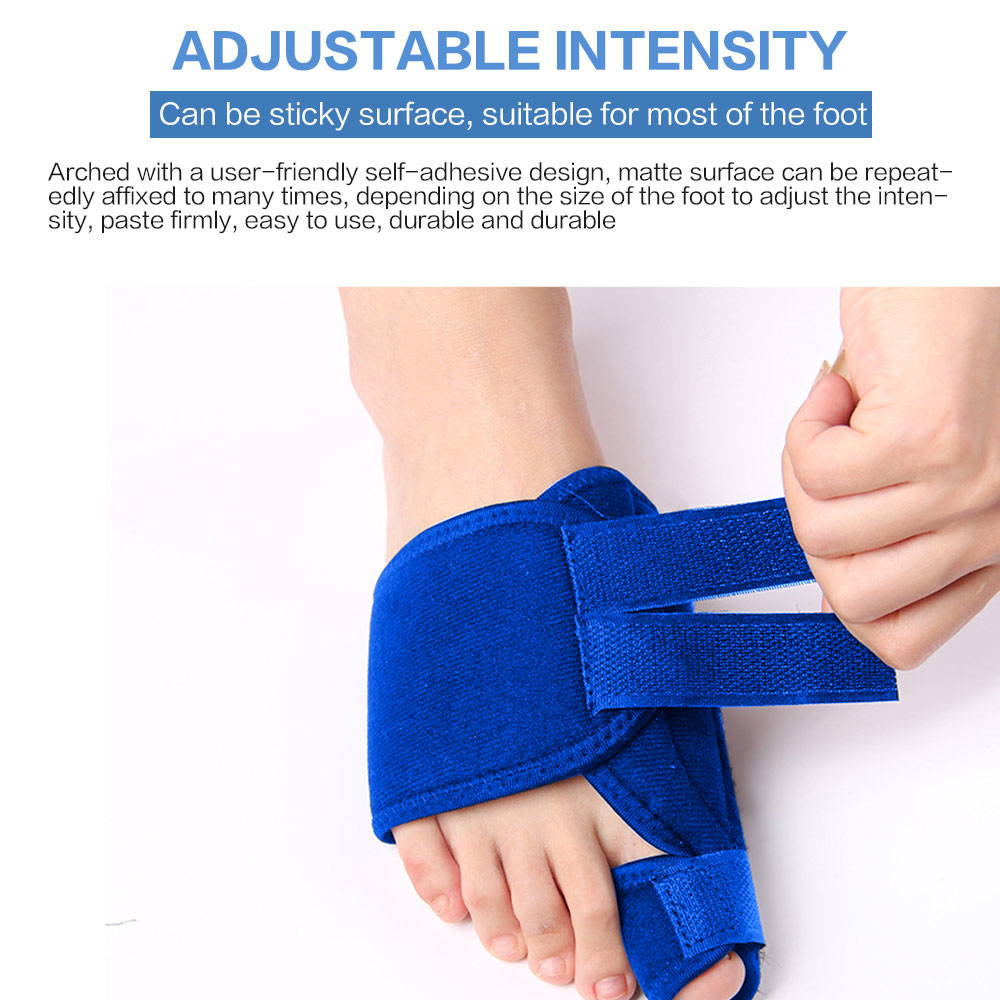 The bunion corrector is used for relaxing time, we suggest that you put it on at night.
INSTRUCTIONS:
Release the Velcro strap and apply the splint on the big toe.

Draw the velcro beneath the foot and across the foot dorsum, let the Velcro pass through the slit of the plastic clasp.

Tighten the Velcro and secure it until the big toe appears to be correctly positioned.
What Real Customers Say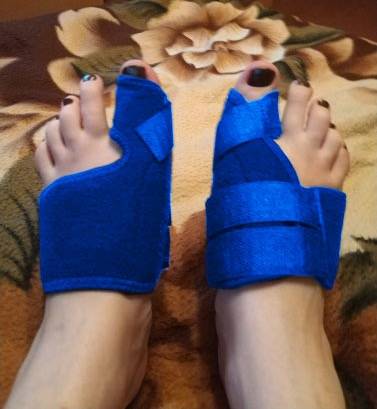 Tina B., New York
"I've suffered from bunion for years and never did anything about them because the thought of surgery sounded painful and expensive. So when I had chance to try this thing out, it was such a cheap alternative, I decided to try it. I've had it for 2 weeks and the pain has reduced substantially! I'm hopeful the bunion itself will correct over time, I'm sure it'll take months, which is better than going through surgery"*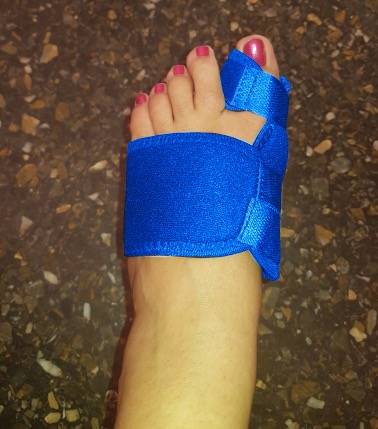 Mary F., Los Angeles
"After patiently waiting a few weeks, I received this in the mail. Very unassuming small package, but these little treasures were inside. I slipped them on and they immediately felt comfortable. Perfect for laying around the house, sleeping in, or just watching TV. I have less pain with these on, which is great! Of course it'll probably take a month or 2 to see if it can actually reduce the bunion, but in the meantime, the pain relief is priceless!!!!"*
Loli G., Houston
"Works so far, I like how light it is. I have to thank my daughter for buying his for me. I didn't know there was a product like this out there"*
50% OFF now with 100% Money-Back Guarantee, grab yours now without worry!
Click 'ADD TO CART'